Always Good - Until Proven Otherwise
"I get blamed by many that I always think of a person as being good until proven otherwise." --Dr. Fuad Shihab Kidney transplant expert shares his journey in his field and faith.
RELIGION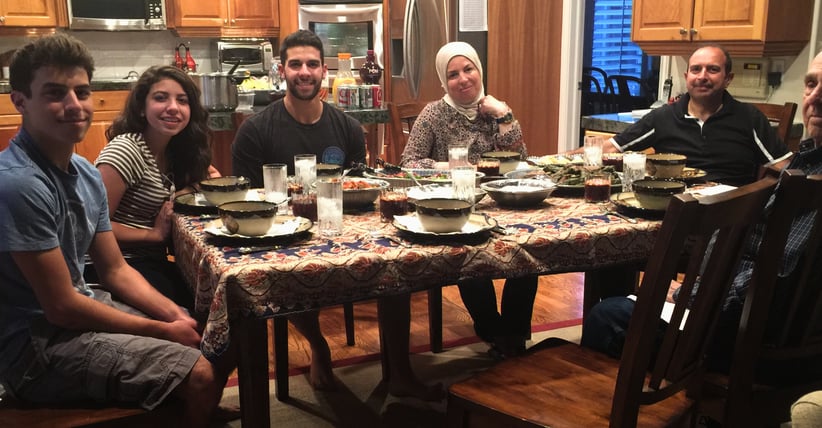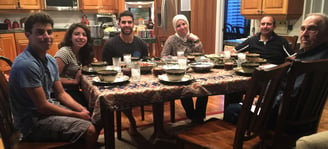 If you had a helicopter view of Dr. Fuad Shihab's past and present, you could probably see the one day that most significantly changed his life. It was summer in Beirut, Lebanon, during the 1982 war there. Shihab, a Muslim, was 25 years old and just weeks out of medical school on his first internship at the Beirut Medical Center. He was on rotations in the emergency room when militants arrived with a severely wounded soldier. "They demanded that I operate and save his life," Shihab recalls.
His entire future hinged on his split-second decision.
"I couldn't do it," says Shihab. "I had no surgical training, [the soldier] was already brain dead and there wasn't anything I could do to help him. So, I escaped all this conflict out the back door and never went back to the hospital. To try something I couldn't do and to be forced—I didn't want any part in it."

Shihab resigned from the hospital the next day. If he stayed, there might not be a renowned kidney transplantation program at the University of Utah Health Sciences (UUHS.) And Utah's health provider shortage numbers could be worse than they already are. But, the event that drove him out of the Beirut hospital would bring him from the war-torn Middle East into the U.S., where he'd become a medical pioneer.

High Impact

A couple of months after Shihab resigned, while he was deciding what to do next, his former pathology professor offered him a room in the U.S. and work connections. Initially, it wasn't Shihab's ideal solution. His dream was to work in an organization such as Doctors Without Borders, a private international association whose doctors assist populations in distress. "That's ultimately what I wanted to do, travel and help others where I could really help them."

Instead, he landed in Florida with a job in a research lab performing intestinal transplants on lab rats. "It was a time in my life I needed something like this where I was doing something so that I couldn't be thinking about anything else," reflects Shihab. "It helped me cope with the transition."

His work turned into his passion, and Shihab pursued post-doctoral training involving the evaluation and management of transplant patients. After seven years at universities in Maryland, Pennsylvania, and Oregon, Shihab became one of only a few physicians in the country with his level of expertise. "I had several opportunities, including the University of Utah, which started one of the first kidney transplant programs in the country," says Shihab. Twenty-four years later, he's now a leader in the kidney transplantation field, having created a program at UUHS that's known for patient and graft survival rates better than the U.S. average.

"We pioneered paired donor exchange," says Shihab. "And we are involved in most of the cutting edge clinical trials in kidney transplant." Shihab directs a team of more than 50 providers (except surgeons, who work under the surgical director) responsible for the entire transplant process. With more than 2,700 kidney transplants performed to date at UUHS, Shihab has overseen 2,500 of them. However, his work doesn't end there.

"I have a busy clinical patient load—these are medically complex patients," he says. "In addition to doing research in transplant and teaching, I am also involved in national committees in the field of transplantation." Shihab has trained more than 500 residents at UUHS, the only teaching hospital in Utah.

So Many Patients, So Few Providers

Even with a leading teaching and healthcare facility such as UUHS, Utah ranks very low (43rd) with the lowest healthcare provider supply, in all provider categories, in the U.S., according to 2015 American Association of Medical Colleges workforce data. "And when it comes to general surgeons, we're last," explains Dr. Brad Poss, professor of pediatrics and associate dean for graduate medical education, University of Utah School of Medicine. "Utah ranks fifth, though, in the U.S., for the highest growing population numbers.

Shihab feels the pinch; besides his Utah patients, he also cares for patients in surrounding states without kidney transplant services. "Having more physicians will not result in more transplants," explains Shihab. "However, as more patients are being evaluated for transplant and the transplanted patients have increased, there is a need for more physicians to evaluate and follow those patients."

That means Shihab's so busy he never puts an "out-of-office" message on his phone. "This year, though, I promised my family that I would use all of my vacation days," he says. Today is one of those days. He casually leans back in his chair as if he's on a sundeck, despite his shirt and tie attire. A smile slowly spreading across his face looks like a ripple from a stone dropped in a pond. "But you know—I'll still work a little today."

Beyond Borders

Balancing his personal life with work has been a process for Shihab, he says, including practicing his religion, Islam. Once he considered Utah "home," though, he built relationships at UUHS and in the Islamic community, including attending a local mosque.
"From a Muslim perspective, Islam is unique in that it actually encourages adherence to being successful in this life and the next," explains Anwar Arafat, an imam (a Muslim trained to lead prayers at the mosque) and Shihab's friend. "Dr. Shihab embodies the idea of balancing both."

Shihab says he works hard now at being an ambassador for his faith and field, representing true Islam by how he serves and interacts with those around him. This evening includes dinner with his family and a friend, Vietnam veteran Gary Perryman, a 40-year kidney transplant survivor.

The Shihabs have not had food or water since the morning twilight to observe Ramadan, the Islam holy month of fasting, introspection, and prayer. As it gets darker, the pace in the kitchen accelerates since they will eat at sundown. The table is set like a formal dinner at an embassy—a gold-threaded sari drapes the table set for a six-course Lebanese dinner. The Shihabs, though, fill their seats with jeans and casual conversation.

Between bites of stuffed grape leaves, the question arises about how Shihab and Perryman became friends. "I also took care of transplant patients at the VA for a couple of years [while working at UUHS.] Our friendship developed after that," says Shihab, explaining he was new to Utah then, and Perryman was a new transplant survivor. "Gary has an honest nature. We frequently disagree on issues but we respect each other's opinions," adds Shihab. "He does not prejudge people, which is the way I feel about people. I get blamed by many that I always think of a person as being good until proven otherwise."

The family excuses themselves from the table for prayers. "Back then, my wife and I would have him over for meals," Perryman explains further in their absence. "You know, when he was young and starting out here and didn't know anyone." In his own way, Shihab became a doctor without borders, after all. –LTK
Dr. Fuad Shihab and his family share dinner during Ramadan, the Islam holy month of fasting, introspection, and prayer . L-R: Omar, Tala, and Saeed Shihab; his wife, Samar Jammal; Dr. Fuad Shihab, Gary Perryman. -Photo by Linda Kennedy
Transplant Expert Fills Ambassador Roles in His Field and Faith